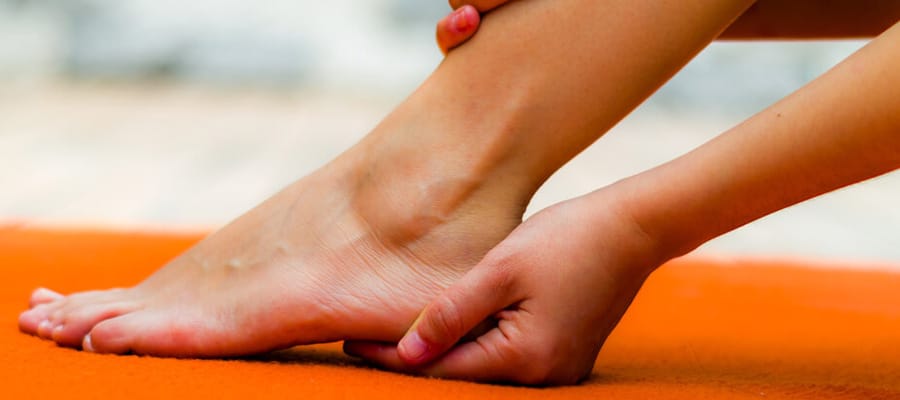 HELP my heel hurts!
Do you ever wake up from a good night's rest, or after relaxing on the couch and find the first few steps you take are painful? Or sometime even just after simple extended periods of standing? Is the pain in particular at you heel or arch of your foot?
If you find yourself answering yes to some or all of these questions then you may unfortunately be suffering from a common condition called plantar fasciitis. This is where the thick band of tissue connecting from your heel bone to your toes becomes inflamed and painful.
At Healthy Life Foot Clinic our podiatrists have seen and successfully treated hundreds of cases of plantar fasciitis with the use of some pretty cutting edge technology and techniques. All of our treatment and management plans are individually tailored to each patient, but some of the more common methods involve;
– RICE protocol to reduce initial inflammation.
– Low-dye strapping of the affected foot to provide some initial support.
– Orthotics to maintain correct foot structure and minimise the likelihood of the issue reoccurring.
– Exercises to stretch and encourage blood flow to the affected area.
– Footwear advice.
– Low level ("cold") laser therapy to reduce inflammation.
– Foot mobilisation to allow more movement of joints in the foot and ankle.
Thankfully, you shouldn't have to put up with this pain.! Prognosis for plantar fasciitis is excellent, and in most cases conservative management is successful. However, the sooner you start treating the problem the better. Putting up with the pain does you no good and only makes future treatment harder by allowing it to become a chronic issue.
If any of this sounds familiar and you think you may have plantar fasciitis and would like a professional opinion from one of our podiatrists, give us a call, visit our website at www.healthylifefootclinic.com.au or to make an online appointment click here.
Hazelwood Park: 8333 2022 Woodville: 8445 8580