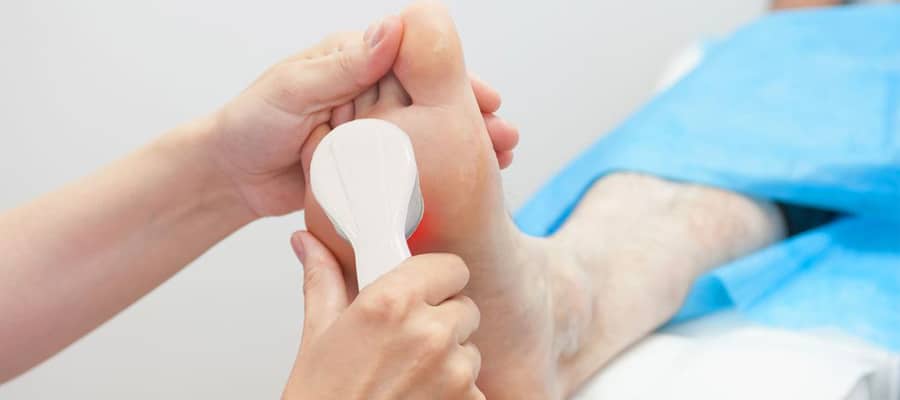 That's another great question!
The quick & simple answer is that low level laser therapy (LLLT) IS NOT PAINFUL! How good is that.
LLLT uses low level lasers that stimulate the healing of tissue without generating any heat. Hence, no pain or discomfort. Most people find it actually very relaxing. Maybe in the past you have had acupuncture or dry needling for some condition. Our laser therapy system comes with technology that allows us to identify trigger points & then painlessly treat them with laser – no more needles & no more pain.
So if you've been living with pain such as heel pain, Achilles tendon pain or arthritis, you don't have to. Low level laser therapy may be the solution. Or you've tried everything else such as orthotics, exercises, medication or even surgery to relieve your pain but it's still there. Call us & make an appointment to discuss low level laser therapy.
For an appointment or further information on low level laser therapy (LLLT), you should telephone our clinic on (08) 8333 2022.