Should you use nail polish?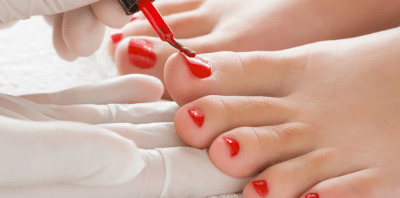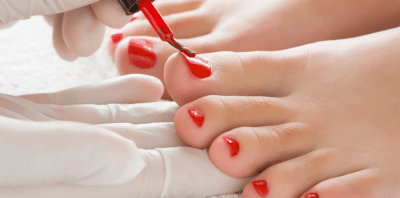 For most people, whether we say using nail polish is good or bad, won't change their mind. Some people love having their fingers and toenails painted, and some don't see the point.
The purpose of this blog is simply, that if you paint your toenails, do 3 things. And these 3 things will just help to minimise damage to your toenails and also reduce the likelihood of getting a fungal infection.
remove your polish regularly, don't leave it on to wear off, and don't just paint a new layer over an old layer – it's a sure way of damaging your toenails and getting a fungal nail infection.

if you go to a nail salon/beauty salon, consider taking along your own polish – you don't know what's in the polish and the polish is being applied to other peoples nails before you. This increases your risk of getting a fungal infection. There are good nail salons that put hygiene and minimising infection at the very top of what they do, but not all salons are like that.

if you paint your own nails, or want to take your own polish to the beauty salon, consider purchasing a nail polish called Drs Remedy – this is a nail polish that we are now selling but the difference between this and all other nail polishes is that it contains none of the nasty chemicals in your standard polishes AND contains items that help minimise the risk of infection (tea tree oil & garlic – without the smell).
We only promote products that are based on good, solid research and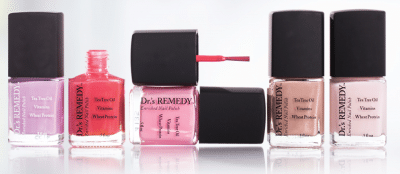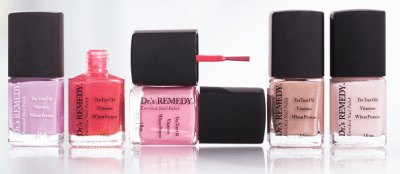 are genuinely helpful to our patients. Drs Remedy is a range of nail polishes (over 30 colours) and nail products (nail polish remover) created by Podiatrist's in the USA. The polishes contain a special blend of ingredients including wheat protein, tea tree oil, garlic bulb extract and lavender. Dr.'s Remedy is the best alternative nail care line for anyone who wants beautiful looking nails and wants to avoid formaldehyde, formaldehyde resin, toluene and DBP. Dr.'s Remedy is vegan friendly and utilises a range of organic ingredients.
Who can use the polish? 
anyone with yellow, discoloured nails

people with diabetes

people with dry, brittle nails

Men and women undergoing chemotherapy

Pregnant women looking to avoid harsh chemicals

Children who wish to limit exposure to formaldehyde

Patients with strong healthy nails who want to keep them that way
It sounds like a sales pitch but it's honestly not. Many of our patients use nail polish and we see the damage it can cause to nails. Using a high quality, safe product that won't cause additional problems is what we are always about and what we will promote and where appropriate, have for sale. For further information please contact the clinic or come in and see the product and even try one of our "testers".
.