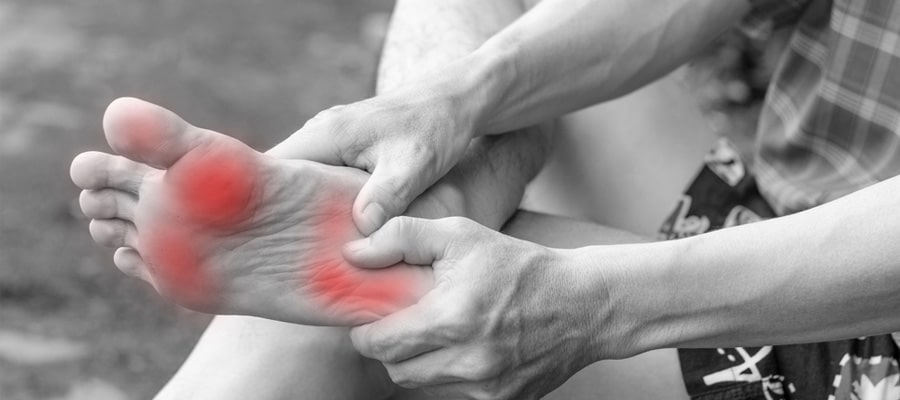 These were the exact words a patient said to me a month ago. He'd been suffering from heel pain for 10 months. In his words, he had tried everything but nothing worked.
"I get up in the morning & I can't put my heel to the ground. After a few minutes it settles down a bit".
"Everytime I sit down & get up again, the pain is back again".
"Even at the end of the day when I have my feet up & then I get up again, the pain is still there".
Does any of this sound familiar?
He talked about the numerous creams he'd tried, medications & insoles from a sports store which just made it worse. He'd been on Dr Google & tried some stretching which didn't help. His GP said, "Give it time, it will improve on it's own in time".
The pain was really bothering him & preventing him from exercising & even walking any great distance.
That's when he came in & saw me & said, "This pain is killing me, I've tried EVERYTHING, I don't think you can help me but I'm desperate!!!".
We examined his feet & legs, did some further testing & came up with some treatment options. The initial diagnosis was Plantar Fasciosis. A medical term for damage to the ligament under the arch & heel of his foot.
We started with strapping his feet to reduce strain in the arch ligament. We then performed some foot mobilisation as some of the bones in his feet were out of position. He immediately felt better.
The best part of my job is when a patient walks in sceptical & in pain, & walks out with a smile, BUT, still a little sceptical. I get that, but I felt we were on the right track.
He returned a few days later & reported the pain was maybe 30-40% better. We continued strapping him & mobilising his feet & asked him to change his footwear.
We saw him again after a week & he was 60-70% better & no longer sceptical.
At this time we also placed him into some orthotics to help further reduce the strain on the ligament. We also gave him a program of stretching.
When I saw the patient last week & asked how the pain was, he said, "It's gone, except for an occasional twinge but I can now walk pain free!".
And that is why I love being a Podiatrist. The patient was pain free & he could get back to doing what he loved. I'd helped make his life better AND, HE WAS NO LONGER SCEPTICAL!